DON'T LET A CLAIM 
RAIN ON YOUR PARADE.
Request a Free Personal Insurance Quote
Life Insurance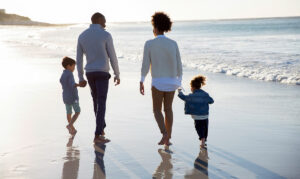 Life insurance is a crucial step in planning for your future and the future of your loved ones.
Life Term Insurance provides life insurance protection for a specified period of time. Term life is sometimes convertible to permanent coverage, providing you with flexibility as your needs change.
Whole Life Insurance is a form of permanent life insurance that remains in force for your entire lifetime, provided premiums are paid as specified in the policy.
Accident & Supplemental Health Insurance
Stay ahead of the unexpected.
Accident Protection
Hospital Indemnity
Cancer Protection 
Critical Illness
Being prepared is important … especially if you develop a health problem like cardiovascular disease or stroke, cancer, or are involved in an auto accident that lands you in intensive care.These events can impact not only your health, but also the financial wellbeing of your family. American Income Life can help you be more prepared to face the future.
Our supplemental insurance products complement any insurance you may already have in place and pay in addition to any other coverage you have. No "primary/secondary" rules. You get the benefits you signed up for.